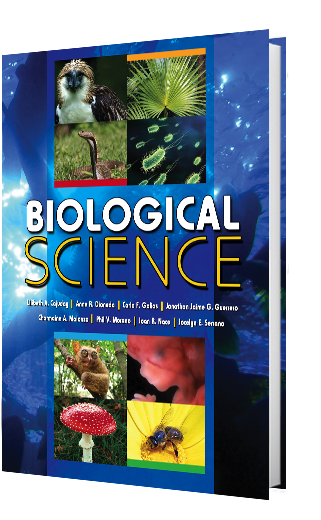 Biological Science (Cajuday)
Authors: Lilibeth A. Cajuday, Anne R. Dioneda, Carlo F. Galias, Jonathan Jaime G. Guerrero, Charmaine A. Malonzo, Phil V. Morano, Joan R. Nace, Jocelyn E. Serrano
Teaching a pure science to non-science majors is a hard task. Teachers are faced with the challenging problem of explaining the complex structures of cells or the intricate chemical pathways in a simple and, in a sense, artful way. Vis-a-vis this simplicity is not losing the basic concepts. Striking a balance takes up a lot of creativity, of board and seat works, and other methodologies to bring home the message to students.
Finally, this book creates another stepping stone in understanding the science of life. Unlike other textbooks, this Biological Science reference material takes into consideration the actual semestral time frame. It is equipped not just to teach directly but also to encourage self-exploration and culture of research. Besides, a university is a university because it is a generator of knowledge through a prolific research culture among students.
Given this, it is the hope of the authors that this book serves its purpose. The study of biology is an interesting field regardless of background or skills and competencies. It is perhaps the most practical among the many branches of science. It does not talk about things too farfetched or blurred. It talks about our very self. We, you are the best manifestation of life. Thus, this book is about you, a narration of our physicalities and an explanation of our biological being.