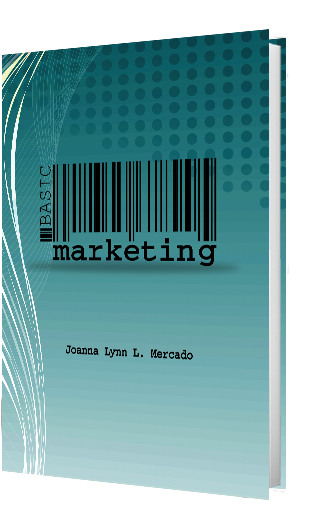 Basic Marketing
Author: Joanna Lynn L. Mercado
The marketing world today is very much different from it was years ago. Today, market enterprises use modem communication technologies such as email, fax machines, Internet. World Wide Web in their marketing transactions to help making them cross boundaries with ease_ With globalization and applications of quantitative tools in marketing as the trend, modern marketing managers, marketing instructors and students have to equip themselves with modem know- how of the basic principles of marketing for them to meet the challenges in this rapid changing world of marketing.
The primary aim of this learning material is to provide readers with a complete, precise and up-to-date explanation of the principles of marketing.
The outline, within which the context of this material is presented, focuses mainly on the following
Lesson 1. An overview of marketing is the concept of the first lesson. It gives the definition of marketing, the marketing mix, as well as, the 4 C's of marketing.
Lesson 2. This part focuses on the classification of market, the concept of market segmentation, target marketing, and positioning for competitive advantage.
Lesson 3. It explores customer behavior and characteristics. It talks about consumer buying behavior and consumer market. It also includes is the discussion on the buying behavior of the Filipino consumers.
 Lesson 4. It centers on the "product and service. The lesson presents product label and product classifications. It also covers an explanation on new product development and process, and product life cycle.